Palmdale Staff
Ronald Johnson, PT, MPT, ATC
is a Partner and Clinical Director for the Palmdale Vargo PT clinic. He has been a licensed Physical Therapist since 1999 and is also a certified athletic trainer (ATC) and ASTYM Certified Clinician. In addition to managing the clinic, he evaluates and treats outpatient orthopedic, sports rehabilitation, shoulder rehabilitation, elbow rehabilitation, worker's compensation and personal injury patients.
Priding himself on personally investing in every patient he meets, Mr. Johnson works to create individualized plans taking into account all of each patient's unique factors. He believes physical contact -- joint/soft tissue mobilization, therapeutic massage and other manual treatments such as PNF techniques and gait/balance training -- are essential to rehabilitative therapy.
Mr. Johnson holds a bachelor's degree in sports medicine/athletic training with a minor in exercise science from Barry University. He received his master's degree in physical therapy from Nova Southeastern University. While attending physical therapy school, he worked as a medical assistant/athletic trainer for the orthopedic surgeon and team doctors for the Miami Dolphins and Florida Marlins. Prior to joining Vargo PT, Mr. Johnson was a supervisor at an outpatient physical therapy clinic in Los Angeles. Before that, he worked as a physical therapist and athletic trainer at Healthsouth Doctor's Hospital in Florida.
Mr. Johnson lives with his wife and two children. In his free time he enjoys fishing and all sports, including coaching his kids' sports teams.
Specialties:
Certified Athletic Trainer (ATC)
Outpatient orthopedics
Elbow rehabilitation
Shoulder rehabilitation
---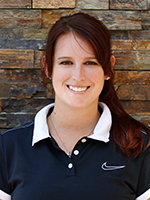 Alison Gagnon PT, DPT
is a physical therapist at the Palmdale Vargo PT clinic. She works with patients with injuries or illnesses to help promote mobility, functional ability, movement potential and overall quality of life. Dr. Gagnon is skilled at building individualized therapy strategies for her patients as well as assisting in the execution of those plans.
Dr. Gagnon received her bachelor's degree in kinesiology with an emphasis in pre-physical therapy from San Diego State University. She later earned her doctorate in physical therapy from Touro University in Nevada.
Dr. Gagnon and her husband love to travel and enjoy biking and hiking in their free time.
Specialties:
---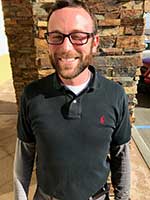 Joshua Schwartz PT, DPT
is a Physical Therapist for the Palmdale Vargo PT clinic. He received his undergraduate education at Temple University where he learned the sciences and built a love for Anatomy and Physiology. He then went on to earn his doctorate in physical therapy at University of the Sciences in Philadelphia in 2015. He has continued his education since graduating within the Institute of Physical Art, where he learned the Core First Strategies which addresses positioning, sitting and standing postures, as well as successful completion of activities of daily life for individuals with low back pain, neck pain and even those who do not.
Athletics has been a constant in his life. Cycling, basketball, and football are his sporting passions, but he enjoys the art of movement with dancing as well. To be the best in athletics, a combination of strength, flexibility, endurance, and motor control needs to be achieved, particular to the sport of choice. Josh is excited to help patients achieve their goals with his studies of physical therapy as his aid.
Prior to joining the Vargo PT team he completed four clinical internships predominantly in the outpatient setting where he treated patients with a great variety of presentations, from musculoskeletal to neurological, pediatric to geriatric, work related injuries to weekend warriors, post-op to those presenting with repetitive use or chronic symptoms. Josh also has a year of experience treating in the outpatient setting in Las Vegas prior to traveling to Los Angeles.
Josh is a devoted learner and reader, enjoying podcast and novels. He loves to travel and learn new cultures. A Philadelphia native, Josh is settling into Southern California life, enjoying the outdoors, and beautiful landscapes on hikes with his dog and Fiancé. Josh is getting married in May 2017 and is excited to have a growing family in such a beautiful setting.
Specialties:
Outpatient Physical Therapy