Palmdale Staff
Ronald Johnson, PT, MPT, ATC
is a Partner and Clinical Director for the Palmdale Vargo PT clinic. He has been a licensed Physical Therapist since 1999 and is also a certified athletic trainer (ATC) and ASTYM Certified Clinician. In addition to managing the clinic, he evaluates and treats outpatient orthopedic, sports rehabilitation, shoulder rehabilitation, elbow rehabilitation, worker's compensation and personal injury patients.
Priding himself on personally investing in every patient he meets, Mr. Johnson works to create individualized plans taking into account all of each patient's unique factors. He believes physical contact -- joint/soft tissue mobilization, therapeutic massage and other manual treatments such as PNF techniques and gait/balance training -- are essential to rehabilitative therapy.
Mr. Johnson holds a bachelor's degree in sports medicine/athletic training with a minor in exercise science from Barry University. He received his master's degree in physical therapy from Nova Southeastern University. While attending physical therapy school, he worked as a medical assistant/athletic trainer for the orthopedic surgeon and team doctors for the Miami Dolphins and Florida Marlins. Prior to joining Vargo PT, Mr. Johnson was a supervisor at an outpatient physical therapy clinic in Los Angeles. Before that, he worked as a physical therapist and athletic trainer at Healthsouth Doctor's Hospital in Florida.
Mr. Johnson lives with his wife and two children. In his free time he enjoys fishing and all sports, including coaching his kids' sports teams.
Specialties:
Certified Athletic Trainer (ATC)
Outpatient orthopedics
Elbow rehabilitation
Shoulder rehabilitation
---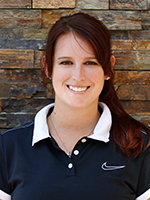 Alison Gagnon PT, DPT
is a physical therapist at the Palmdale Vargo PT clinic. She works with patients with injuries or illnesses to help promote mobility, functional ability, movement potential and overall quality of life. Dr. Gagnon is skilled at building individualized therapy strategies for her patients as well as assisting in the execution of those plans.
Dr. Gagnon received her bachelor's degree in kinesiology with an emphasis in pre-physical therapy from San Diego State University. She later earned her doctorate in physical therapy from Touro University in Nevada.
Dr. Gagnon and her husband love to travel and enjoy biking and hiking in their free time.
Specialties:
---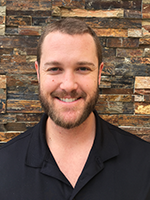 Chris Davis, PTA
is a physical therapist assistant at the Palmdale Vargo PT clinic. He works with patients to improve functional movement, promote mobility and enhance quality of life. Chris works alongside the physical therapist team to carry out individual therapy plans for each patient.
Chris received his bachelor's degree in kinesiology with emphasis in pre-physical therapy from San Diego State University. He passed his licensing exam in March 2017 to become a Physical Therapist Assistant.
Chris is a well-rounded athlete, from hitting home runs on the softball field, to playing football and volleyball. To be a top athlete Chris knows one must possess flexibility, power, strength, speed and motor control. He is always willing to go above and beyond to help patients exceed their goals.
Chris and his wife enjoy all outdoor activities from playing corn hole, to taking beach trips, and visiting new places on his free time.
Specialties:
---