Reseda Staff
Gene Flores, PT, MPT, OCS, CSCS
is a Partner and Clinical Director at the Reseda Vargo PT clinic. He has been a licensed Physical Therapist since 2004, holds a masters in physical therapy and is a board certified orthopedic certified specialist. Mr. Flores works to combine manual therapy techniques along with exercise to improve patient health and well-being.
Mr. Flores received his bachelor's degree in health sciences as well as his master's degree in physical therapy from California State University, Northridge. In addition, he is an ASTYM System Certified Clinician and has received additional training in orthopedic manual therapy and orthopedic physical therapy. In 2009 Mr. Flores obtained his Orthopaedic Clinical Specialty (OCS) certification from the American Board of Physical Therapy Specialist. Mr. Flores is also a Certified Strength and Conditioning Specialist (CSCS) through the National Strength and Conditioning Association.
Mr. Flores is married and likes to spend time off with his wife and children. When not with them, you can find him at the gym taking part in both weight and cardiovascular training.
Specialties:
Outpatient orthopedics
CPR certified
Orthopaedic Clinical Specialty (OCS) certified
---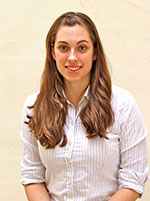 Hannah Kaplan, PT, MPT, DPT
is a licensed Physical Therapist and a doctor of physical therapy. She is trained and experienced in treating a wide range of patients, including infants and toddlers, children, adolescents, adults and geriatrics. Her goal simply put, is to achieve superior patient outcomes.
Prior to coming to the Valencia Vargo PT clinic, Dr. Kaplan worked as an outpatient physical therapist at a number of clinics in California. She is a certified ASTYM clinician, CPR certified and speaks fluent Spanish.
Dr. Kaplan received a bachelor's degree in pre-physical therapy and a master's degree in physical therapy from California State University, Fresno. She went on to earn a doctorate in physical therapy from the University of California, San Francisco and California State University, Fresno Joint Physical Therapy Program. In her training she gained experience through a number of internships at outpatient physical therapy clinics and hospitals including the Kaweah Delta Rehabilitation Hospital in Visalia and the University of California, San Diego Medical Center.
Dr. Kaplan gave a podium presentation of her doctorate research "Predicting Fall Risk Using the 30-Foot Walk Test in Low-Functioning Community Dwelling Older Adults" at the 2012 CPTA Annual Conference. She has given a number of other presentations at conferences including the Graduate Research and Creative Activities Symposiums, CSU Fresno, the Annual Scientific and Educational Meeting of the Canadian Association on Gerontology, and the Pan American Congress of the IAGG.
When not at work, Dr. Kaplan likes to rock climb, indulge in arts and crafts projects, shop for vintage clothes and read. She also has a penchant for classic cars.
Specialties:
Orthopedics
Balance training
Fall prevention
Pediatrics
CPR certified
Fluent in Spanish